Proposed vision and regional planning directions
The Sunshine Coast is a special place to live. Through careful planning, we can protect the things we love about our region.

Council is preparing a new planning scheme to set the vision for our region in 2041 and guide the next exciting phase of growth and development.
The Sunshine Coast's population is forecast to grow from around 350,000 residents in 2021 to approximately 520,000 residents in 2041. This growth will bring exciting opportunities but also challenges that we need to address.
Based on state, regional and local planning and previous community feedback, council has drafted a proposed vision and regional planning directions for the new planning scheme.
Need more detail?
To help inform the development of the new planning scheme, council has prepared the Sunshine Coast Land Use Planning Proposal 2041, which includes:
---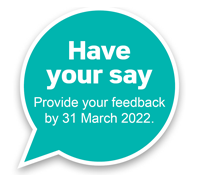 Survey - Regional planning directions
To make sure that the new planning scheme reflects community values, council would like community feedback on the proposed vision and regional planning directions:
---
Feedback was also invited on: