Community of communities
The diversity and uniqueness of our communities is one of the reasons our region is so special.

To continue to support and strengthen our 'community of communities', local plan areas (LPAs) are proposed to be part of the new planning scheme for the Sunshine Coast. This will help customise planning for local areas to make sure the new planning scheme is not one-size-fits all.
Eighteen (18) new LPAs are proposed in the new planning scheme. The proposed LPAs cover the whole of the Sunshine Coast, inclusive of rural areas and non-urban areas, and allow for towns and villages to be considered in their broader setting and context. This is different to the current planning scheme, which mainly includes local plans for urban areas and rural township areas only.
Based on feedback about what the community has already told us they value, council has drafted proposed local planning directions for each of the 18 proposed LPAs.
Council is seeking your feedback on the proposed planning directions and boundaries for each of the proposed LPAs.
Local planning directions
Local planning directions
Click on the below map to find out more about your local area and to provide feedback on the proposed local planning directions. Unsure where your local area is on the below map? You can search for a location or address in the Local plan area boundaries tab.
Local plan area boundaries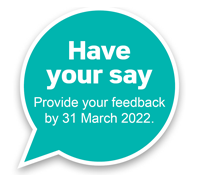 Local plan area boundaries
Search for a location or address in the below map to view the proposed local plan area boundaries. Share your thoughts on the proposed boundaries by adding a marker to the relevant area. You can also click on the map or list of local plan areas to view the proposed vision and local planning directions for each area.
Proposed local plan areas
---
Common planning directions
There are some issues and challenges that are common to all LPAs including:
improving housing choice, housing diversity and affordable living
prioritising Sunshine Coast Design principles, particularly for residential development
prioritising shady, leafy streets and increasing deep planting on development sites
climate adaptation and resilience
ensuring development avoids areas subject to natural hazards or minimises risks associated with natural hazards
protecting existing and future road and public transport infrastructure and corridors
promoting sustainable forms of transport
network planning and advocacy to ensure infrastructure keeps pace with growth
Other common directions, which are more specifically related to certain land uses and which are intended to be addressed in the new planning scheme, include:
investigate ways to improve regulation of short-term accommodation in residential areas
improve design and siting provisions for secondary dwellings and dual occupancies
review site cover and setback provisions for multi-unit residential and mixed use development
review on-site parking rates for development
To view the proposed vision and local planning directions for your area and to provide feedback, click on the above map or list of LPAs.