Proposed local planning directions
To view a snapshot of the proposed local vision and planning directions for Blackall Range - Maleny, click on the hotspots in the below aerial photo.
The proposed local planning directions set out the desired planning outcomes for each local area. The proposed directions aim to broadly respond to key constraints and opportunities, community values and aspirations, and local issues and challenges.
There are some issues and challenges that are common to all local plan areas.
Need more detail?
Role in the Sunshine Coast region
In a region-wide context, the Blackall Range - Maleny LPA provides:
Regional landscape
Tourism focus (nature and rural based)

Rural production

Major habitat and biodiversity

Hinterland living and rural living

*the area may also provide other functions at a local level.
Level of change proposed
From existing Planning Scheme
From current on-ground situation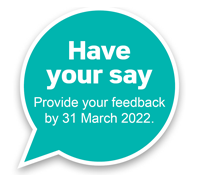 Have your say
To make sure that the new planning scheme is drafted to reflect community values, council wants the community's feedback on the proposed planning directions for Blackall Range - Maleny.
Complete a survey by Thursday 31 March 2022
---
We are also seeking your feedback on: